Model Thinking class at Coursera
I've recently received a statement of accomplishment document for Coursera's online Model Thinking Class that I took in April-May this year.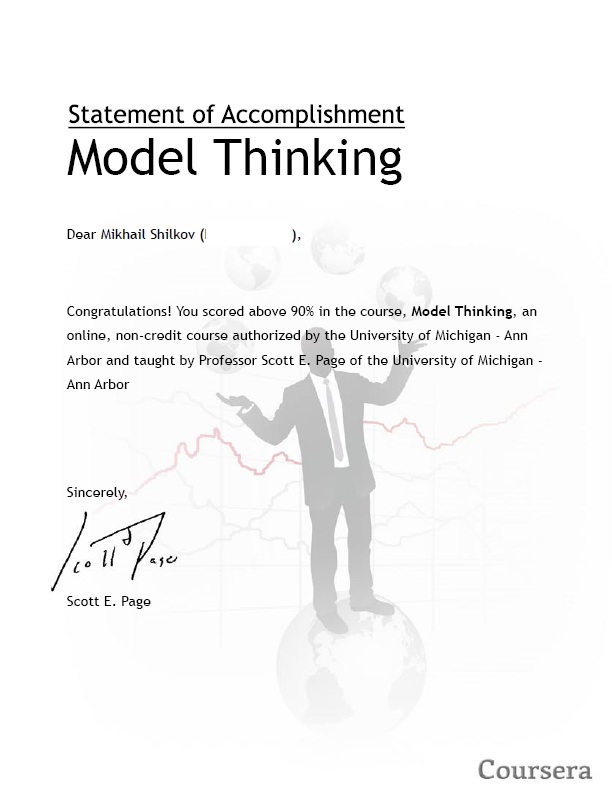 The course was kind of short but very intense, with a broad variety of models reviewed and many many very cool examples of models applied to real-world processes like population segregation, economic growth, disease spread, auctions and sport results. Scott E Page is a cool teacher who knows how to explain things in simple words and speaks very fast :)
Thanks to Scott E and University of Michigan. Sign up for more courses coming at Coursera!
---