Poker Money application for Windows Store
Windows 8 / Windows RT / Windows Store all arrived in October 2012.
I've decided to take a shot on writing a commercial application for this new platform. And that's how Poker Money app appeared.
Here are the links to it:
Poker Money app official website
Windows Store application page
Poker Money is a basic tool for tracking online poker results, which supports all game types for the two major poker rooms: PokerStars and FullTiltPoker.
Here is a sample screen: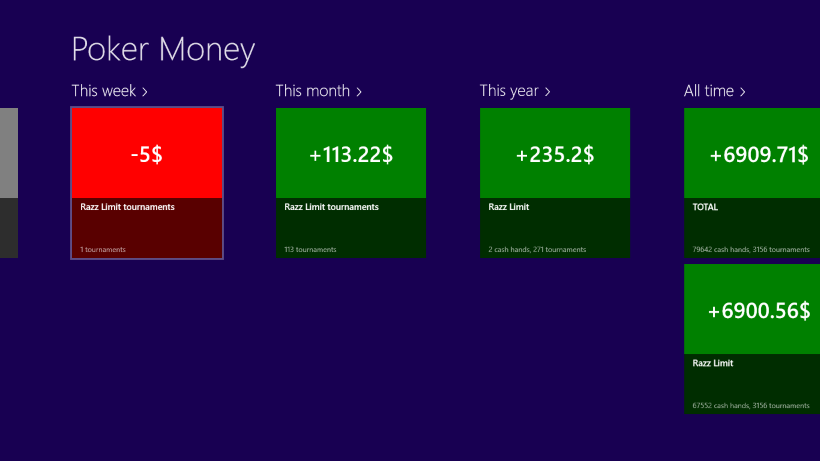 ---